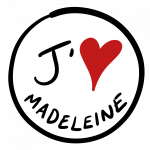 Madeleines! The loveliest and most memorable of French baked goods, these delectable little cakes have been favorites of pâtissiers and pastry lovers for over 250 years. Chef Patrice's handmade, home baked madeleines are perfect gems, capturing the enduring allure of these elegant, shell-shaped delights while bringing a modern touch that makes them a perfect gift for today's discerning diners.
Chef Patrice is a former White House Chef, Iron Chef Winner and former executive chef at the French Embassy.
The gift boxes can be shipped anywhere in the country for FREE. The best part is you do not need to freeze or refrigerate them. Trust us, they won't last long once the box is opened!